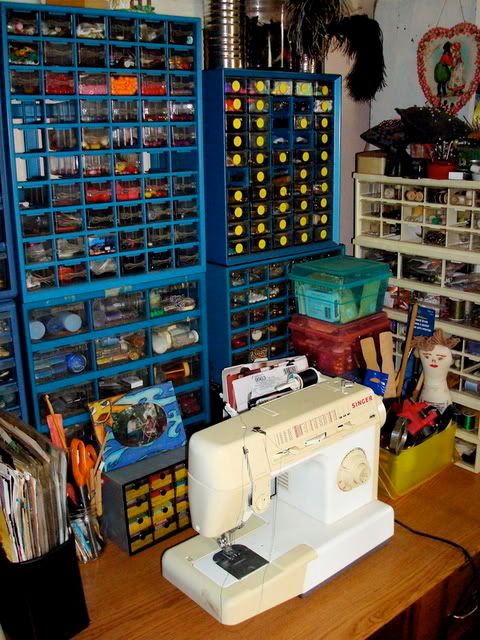 since i'm finally into crafting i can't stop marveling at my mom's craft room. it is jaaaaaam packed full of everything you could ever want to do pretty much any project. this picture, by no means does the room justice. there are at least 100 other drawers/containers full of stuff. and still, that's not even everything.
oh yeah and tons of books and patterns and a big button collection and....you get the idea.
she set up a little desk for me to work on while i'm home for the next few months. it makes me very happy and want to sit at it all day long. in fact, i'm at it now thanks to my new laptop.
i have some ideas for new felt stuff. i'm excited! i want to make some merit type badges inspired by the merit badges you get in the game psychonauts and duh, of course, girl scouts!
this will either be awesome or really crappy!